What Is The Difference Between 3M Electrical Tape 1500,1600 and 1712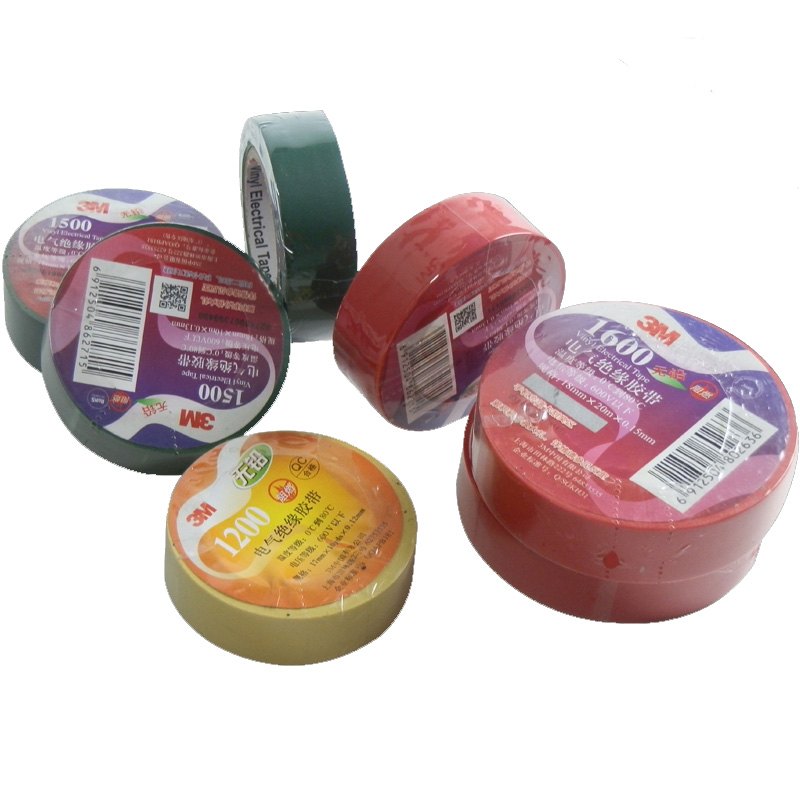 3M 1500# and 1600# 3M Electrical Tape are mainly different in thickness and length. 1500# thickness is 0.13mm, a roll is 18mm wide and 10M long; 1600# is 0.15mm thick, a roll is 18mm wide and 20M long. Other electrical properties are basically the same, you can choose according to your actual needs and use habits.
3M also has a general type of lead-free electrical tape 1712#, the specification is 18mm×20m×0.18mm, flame retardant, through UL certification. It has good low temperature performance. Wear-resistant, moisture-proof, acid and alkali resistant, uv protection. Lead free, health and safety.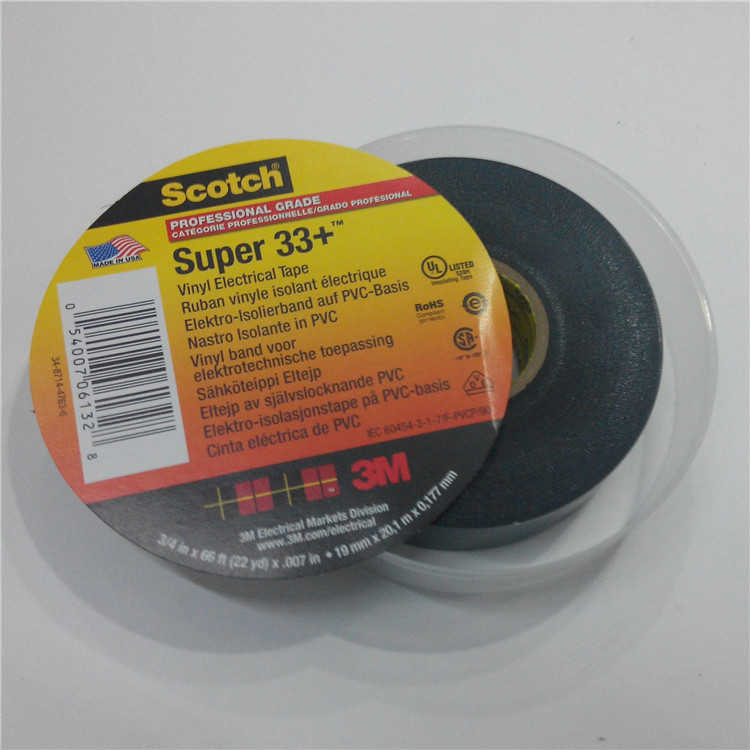 3M also has Scotch Super 33+ black PVC insulating tape and Scotch 35# color PVC tape (red/yellow/green/Blue/white/brown/grey/orange/purple) imported from the United States in 19mm x 20.1m x 0.18mm. It is a premium grade, all-weather PVC insulation tape for use in the -18°C to 105°C operating temperature range. With good shape, ultraviolet resistance, not easy leg color, wear resistance, corrosion, acid and alkali resistance. Its elastic substrate and excellent adhesive, the effect of tension to achieve mechanical protection and moisture-proof, thus ensuring the electrical characteristics.