3M Tape: 3M 610,3M 600,3M 810, Which One Has Strong Adhesion?
--->3M 610 has strong adhesion
Introduce: 3M Tape, 3M 610, 3M 600, 3M 810
About 3M 810/3M 600 Invisible 3M tape
A, 3M 810/3M 600 characteristics: uniform adhesive force, stable viscosity, no residue and traces, the surface of the tape 3M 810 can be written, easy to unroll, can be torn by hand.
B, 3M 810/3M 600 uses: resin lens injection molding, printing quality testing, printed circuit board surface screen printing fastness testing, screen printing, pad printing, hot stamping surface fastness testing, painting, electroplating surface old bottom testing, production positioning, packaging positioning.
C, 3M 810/3M 600 applicable industries: lens manufacturing, electronics manufacturing, consumer goods, toys, gift manufacturing and packaging, plastic products, metal products manufacturing and packaging, advertising, clothing industry.
D, 3M 810/3M 600 Common specifications: 1/2 "* 36YD (1" plastic core), namely: 12.7mm wide *33M long; 3/4 "* 36YD (1" plastic core), namely: 19MM wide *33M long.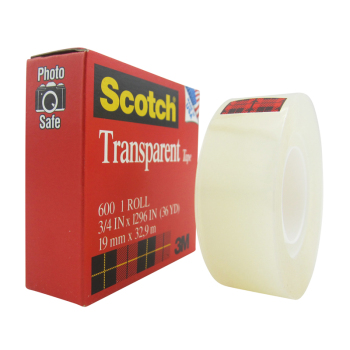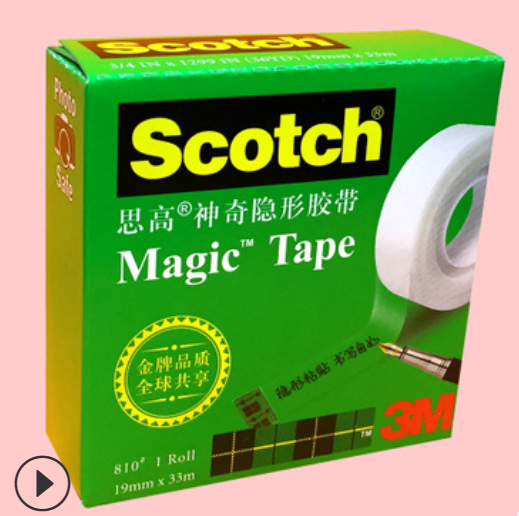 3M 610 in industrial applications: 3M Tape, 3M 610, 3M 600, 3M 810
3M 610 is widely used in electronic circuit boards, plastic products and other products surface screen printing, color printing, jet printing and other production process adhesion test. 3M 610 has the characteristics of stable viscosity, strong adhesion, high transparency, constant yellow over time, etc., is the international standard test tape. The 3M 610 is packaged with vacuum film and small size (19mm wide, 66m long) for office use. It is very convenient to store and use.
3M 610 Specifications of 3M 610:19 mm *66 m (3/4 in *2592IN), packed with 48 rolls of tape.

3M 610 Specification: 12.7mm×33m/19mm×33m 12.7mm×66m/19mm×66m
3M 610 Application: Widely used in screen printing, color printing and other processes. Check the ink adhesion, is a standard test means, such as: printed circuit board plastic products screen printing, printing electronic products screen printing, printing test adhesive characteristics: stable viscosity, sticking strength, international standard test tape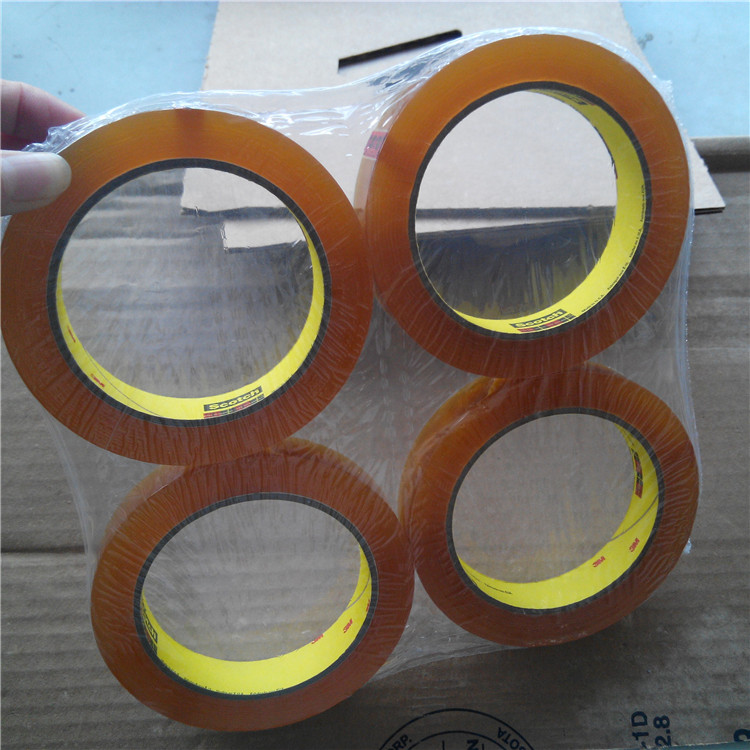 3M 600 test tape details: 3M Tape, 3M 610, 3M 600, 3M 810

3M 600 Widely used in silk screen printing. Color printing. Jet printing and other processes. To test the ink adhesion, is the standard test means. Such as: printed circuit board plastic products screen printing. Printing electronic products screen printing. Printing test adhesive characteristics: stable viscosity. Adhesive strength, international standard test tape transparency is high. Packaging in independent carton. Easy to save. Office specifications, easy to use features , is a standard test method brand 3M type test tape width 12.7/19/25.4 (mm) color transparent model 3M 600
3M 600 Features: 3M Tape

1. Crystal transparent perfect paste

2. Do not scissor hand tear

3. High transparency, no yellow as time goes by

4. The surface is smooth and shiny

5. Permanent repair and sealing are applicable

3M 600 USE 3M Tape, 3M 610, 3M 600, 3M 810

Printing quality test

Printing film fixation, paste

Printed circuit board surface screen printing fastness test

Screen printing, pad printing, hot silver surface fastness test

Spray paint, electroplating surface aging test

Apply to industry

Electronics manufacturing

printing

Consumer goods, toys, gifts manufacturing and packaging

Clothing industry 3M Tape, 3M 610, 3M 600, 3M 810